"I am your master … and you're mine.Seems I canna possess your soul without losing my own."
Oh my goodness, we do love Outlander. It really speaks to our romantic Scottish hearts. Diana Gabaldon has drawn on the mystic and drama of our Scottish heritage, and layered it with emotions we can all relate to, whatever our passions.

We are so pleased to bring you our own officially licenced Outlander collection. Every piece has been designed with all the love and thought you would expect to honour such a magnificent and beloved story as Jamie and Claire's. Individually handcrafted, rich with symbolism and presented to you with love, to love eternally.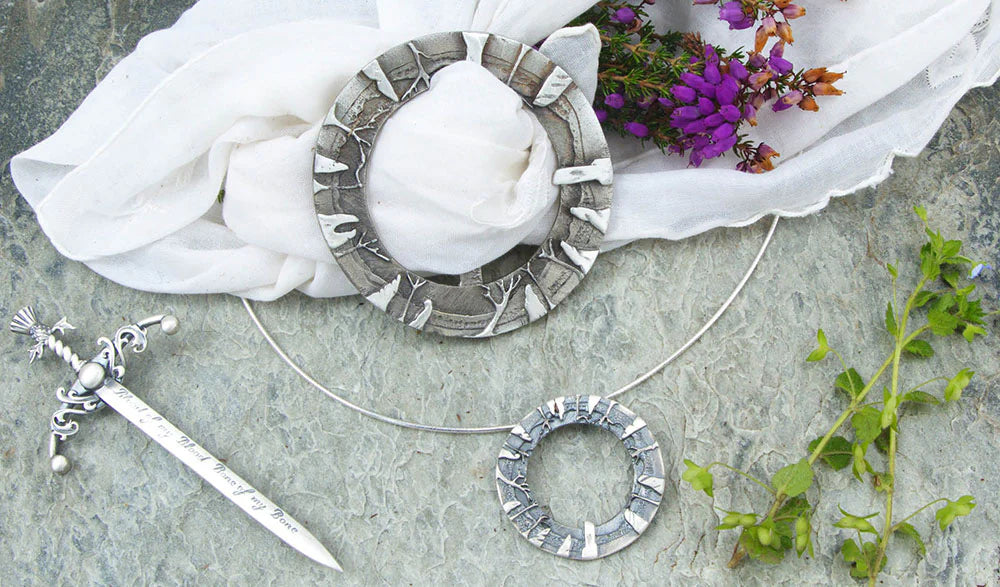 Our Outlander jewellery is:
• Hand crafted in Scotland
• Created in Orkney and finished by hand
• Official merchandise of Sony Pictures Consumer Products
• Available internationally to purchase in your own currency