At Aurora, we handcraft each piece at our workshop in Orkney. We can create any of our existing pieces in other precious metals or with the addition of precious stones. We tailor to your exact requirements.
The Process
We will work in partnership with you to put together design ideas that meet your criteria. If stones are part of the design, we will prepare a selection for you to choose from. If you are happy to proceed at this stage, we will require a 50% deposit and agree a date for completion.
The finished piece will be hallmarked in Edinburgh and, if required, can be engraved with a personal message. It is then ready to be collected or posted to you.
Please contact us to discuss your design, or visit one of our shops.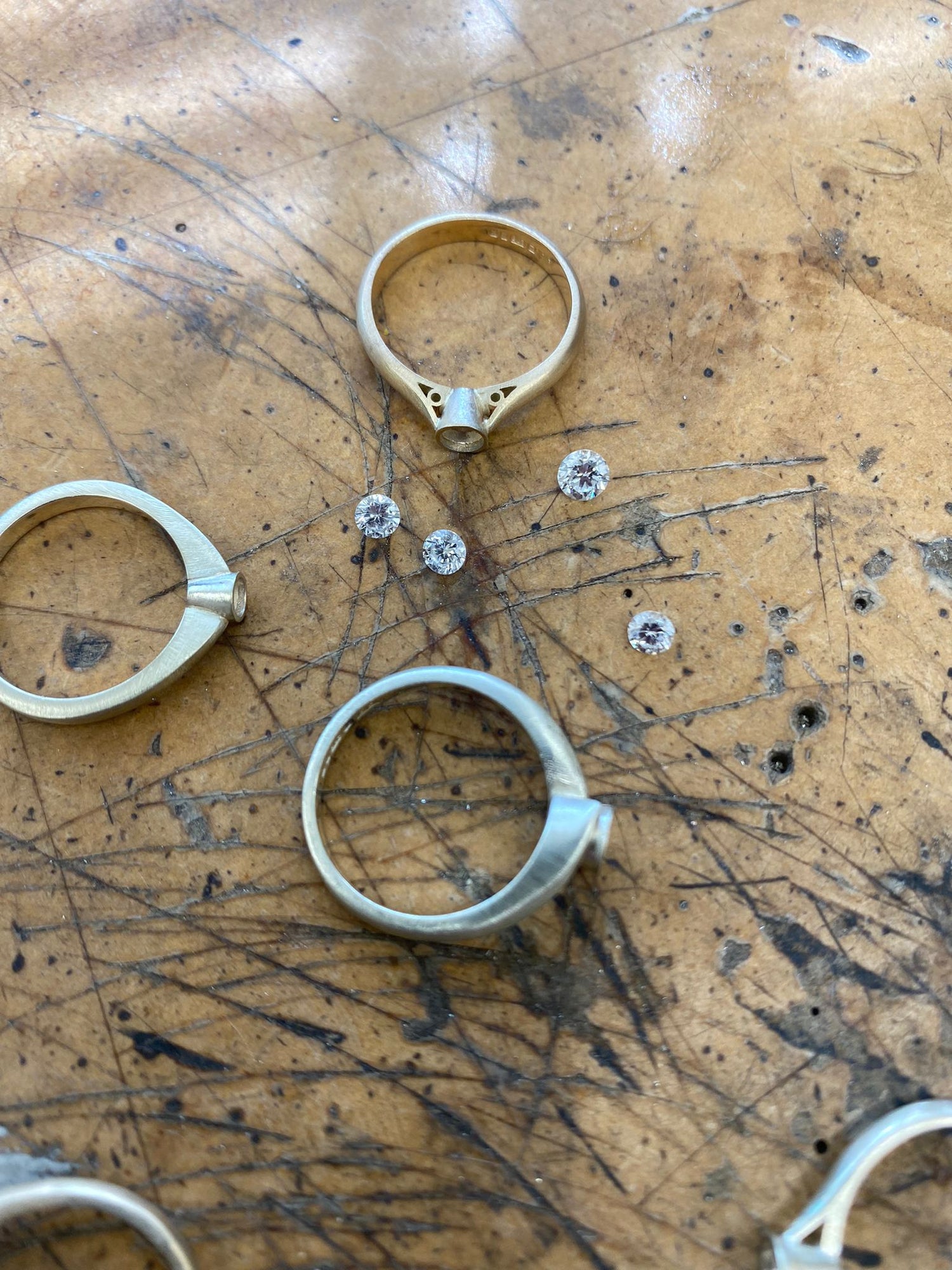 Bespoke Wedding and Engagement Rings
At Aurora, we are experienced in hand crafting unique wedding and engagement rings. We work with you to create rings that are as individual as you are. Whether you want to incorporate a special precious stone or have a hand carved message engraved, we can create something truly special for you.
The 'Up Helly Aa' Kilt Pin
The kilt pin was commissioned for the Kirkwall City Pipe Band to wear at the 2008 fire festival in Shetland, Up Helly Aa. This prestigious annual event celebrates the end of the yule season and Kirkwall City was honoured to be the guest pipe band. The pin, made of silver and measuring 9 cm, was created by our own Scottish designer and master craftsman, Steven Cooper.
Charles and Camilla Wedding Quiach
We designed and made the Quaich in 2005 to celebrate the marriage of Prince of Wales and Camilla Parker Bowles. The quaich was commissioned and presented to the couple by the Cannisbay British Legion during their visit to the Mey Games in Caithness.